Dhaka Cantonment Job Circular 2022 has been published in the daily online newspaper by their authority for the job holder and to get all of the necessary information with real job circular images, published date, application, company intro, and more from BD Jobs Careers.
Anyway, we would like to inform you that, the Dhaka Cantonment is a cantonment located in the northern part of Dhaka, Bangladesh. The headquarters of the Bangladesh Army Navy and Air Force are situated within this cantonment.
Well, the good news is, now the Dhaka Cantonment authority looking for new job holders for their null office vacancy, you can check out the below job details by given BD Jobs Careers and if you think you are the right candidate then submit your resume.
■ Organization Name: Dhaka Cantonment
■ Post Position Name: See Job Circular Image
■ Job Published Date: 30 April 2022
■ Application Deadline: 30 May 2022
■ Salary: Negotiable
■ Educational Requirements: See Job Circular Image
■ Experience Requirements: See Job Circular Image
■ Number of Job Vacancy:  N/A
■ Age Limit for Jobs: See Job Circular Image
■ Jobs Location: Anywhere in Bangladesh.
■ Job Source: Daily Job Portal
■ Job Nature: Full-time
■ Job Type: Government Origination Job
■ Employment Type: Permanent Job
■ Applying Procedure: See Job Circular Image
Dhaka Cantonment Job Circular 2022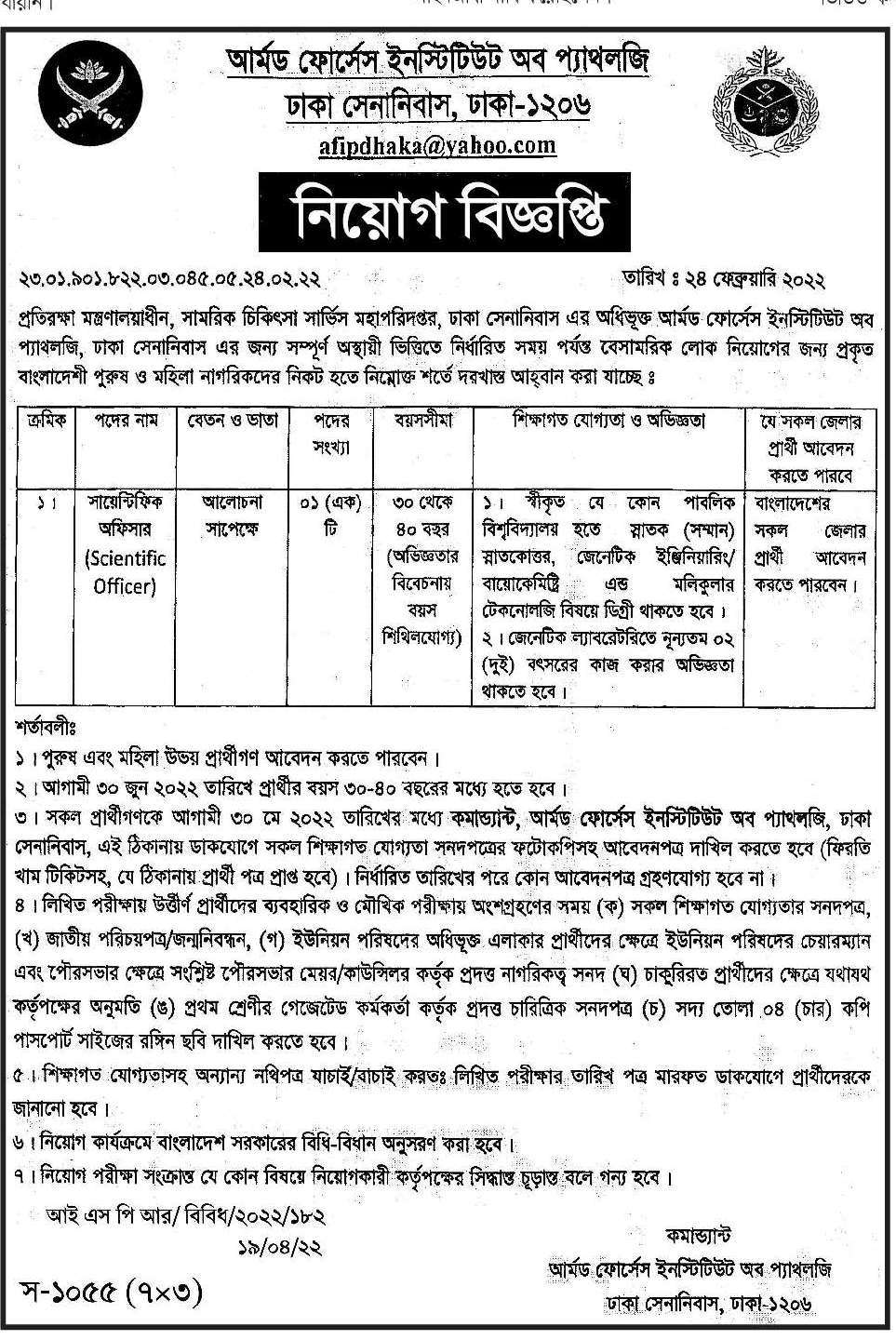 ■ Application Deadline: 30 May 2022
If you want to more government job updates in BD, you can check our daily published website circular, here we are providing recent daily employment news. Our main aim helps job seekers, especially those who are finding a new job.
However, our publishing job circular are, private job, government job, bank job, company job, international job, multinational company job, NGO job, university job, school job, Bangladesh army job, primary school job, the newspaper published job, daily job news, Dhaka jobs, Chittagong job, Khulna Job, SSC pass job, HSC Pass jobs, part-time job, full-time jobs, career tips and many more.  For an instant, updates are connected with Facebook Page and Join a Facebook Group. Thanks
সকল ধরণের চাকুরীর খবর পেতে যোগ দিন…….