Petrobangla Job Circular 2022 has been published in the daily newspaper and to get from the top education gateway portal website by BD Jobs Careers- www.bdjobscareers.com in Bangladesh.
Well, we would like to inform you that, the PetroBangla is a government-owned national oil company in Bangladesh that explores, produces, transports, manages, and sells oil, natural gas, and other mineral resources. It was established in 1972.
The good news is, recently the PetroBangla looking for new manpower for their origination in various positions. If you are interested in a good job, no doubt it's a good one.
So, let's check the Bangladesh Oil, Gas & Mineral Corporation Job circular by giving BD Jobs Careers full information. Apply now!!
Petrobangla New Job Information
Company Name:
Petrobangla
Post Name:
MLSS
Published Date

8 August 2022

Application Deadline
06 September 2022
Number of Vacancies: 
11
How To Apply 
http://tgtdcl.teletalk.com.bd
Age Limit
Follow Job Circular Image
Educational Qualification
Follow Job Circular Image
Experience Requirements
Follow Job Circular Image
Salary
11,12,13,14,16,18 Grade Pay Scale
Job Category
Government Company
Job Location
Anywhere in Bangladesh
Job Nature
Full Time
Job Source
BD Jobs
Application Fee
100/- including service charge
নতুন নতুন নিয়োগ পাবেন এখানে
নতুন চাকরির খবর পেতে যুক্ত হন
Company Information
Company Name
Petrobangla
Company Type:
Govt
Official Website:
http://www.petrobangla.org.bd/
Petrobangla Job Circular 2022 Image
If you want to understand all the details of the recruitment notice, you need to see the Petrobangla Job Circular Image. We understand the importance of any job circular picture, so we try to attach a beautiful, clear good picture
so that every person can easily read and understand all the information. We have attached the Bangladesh Oil, Gas & Mineral Corporation Job Circular Image below, you take a good look and submit the notification, instead to apply properly.
Hopefully, there was no difficulty in understanding the Job Circular  Image. To submit the application form within the specified date as per the requirements of the Petrobangla Job Circular.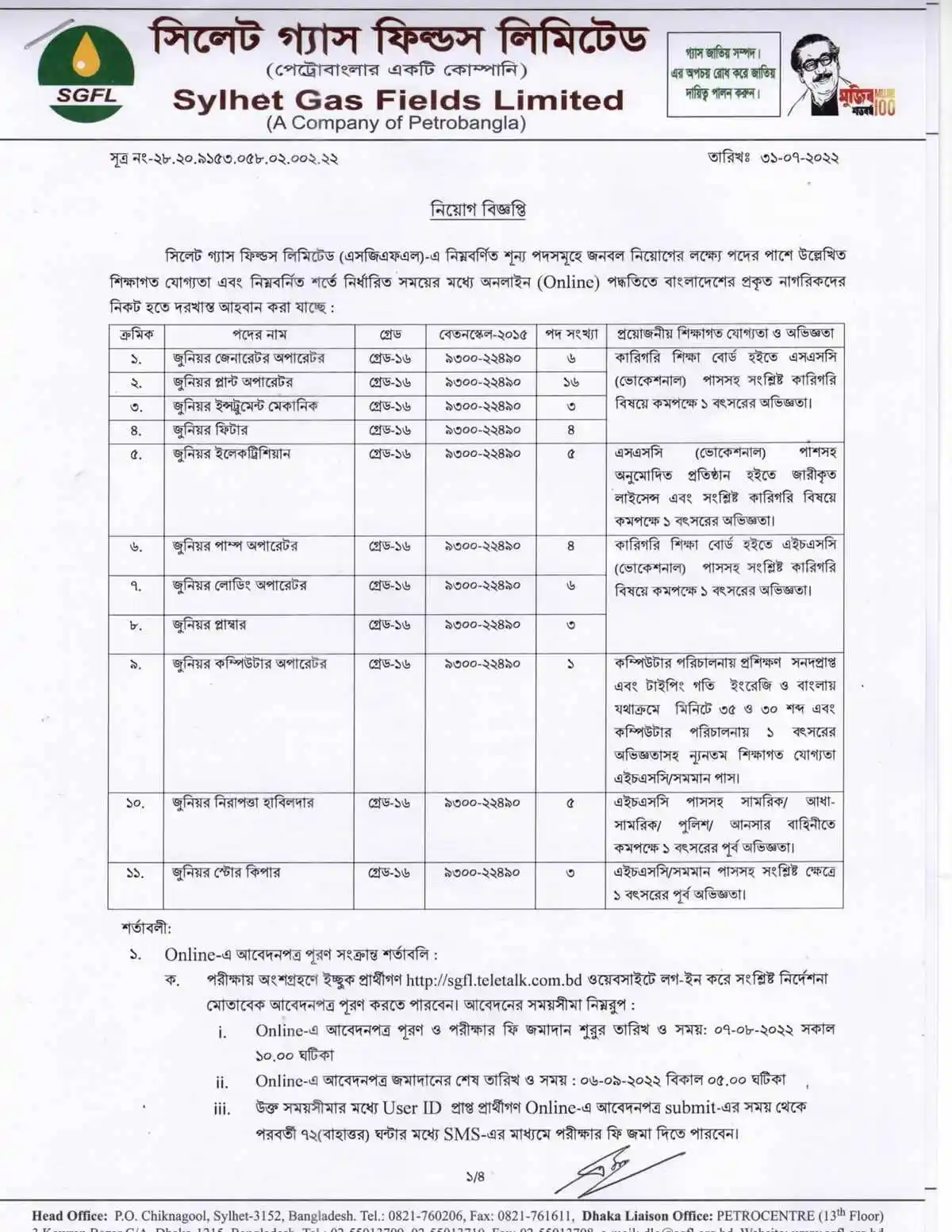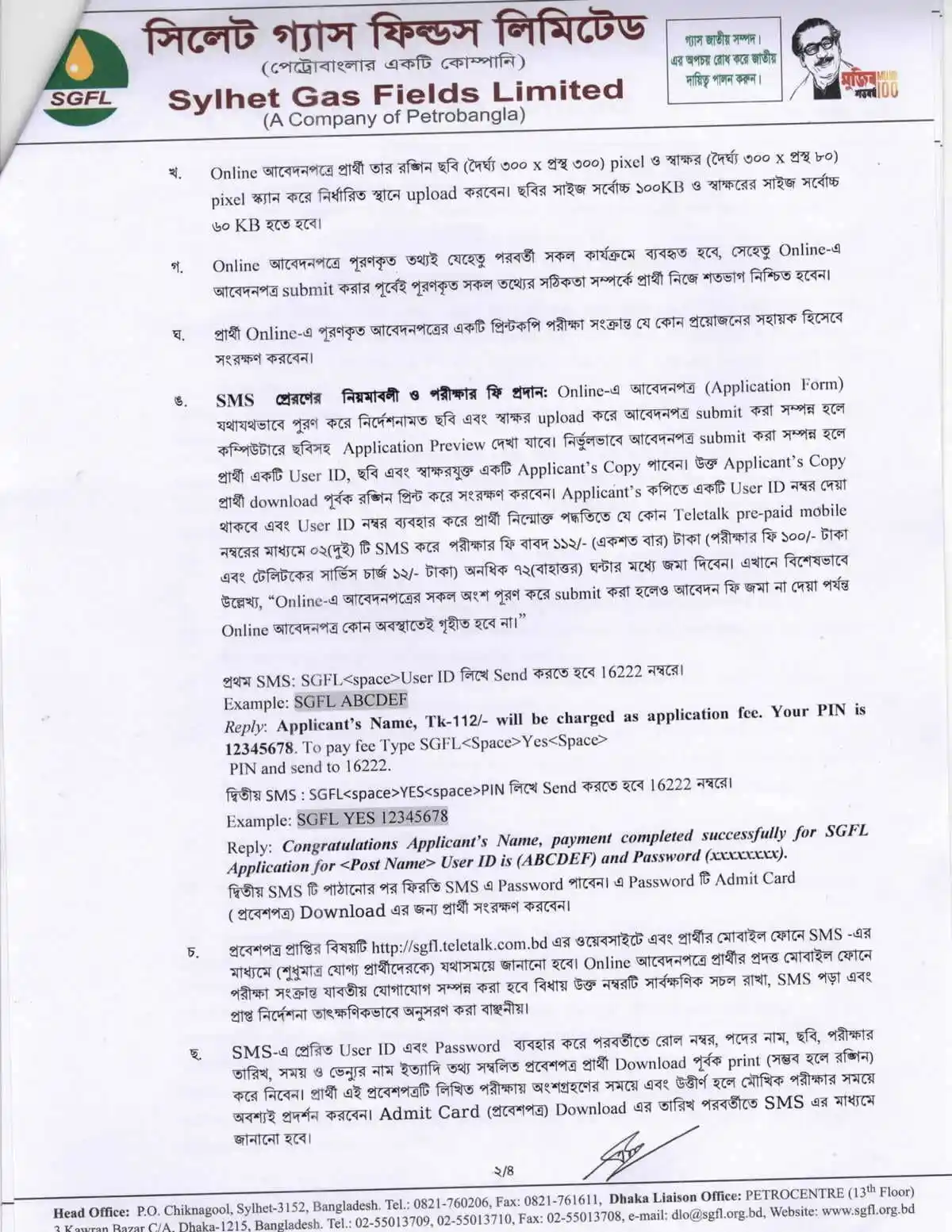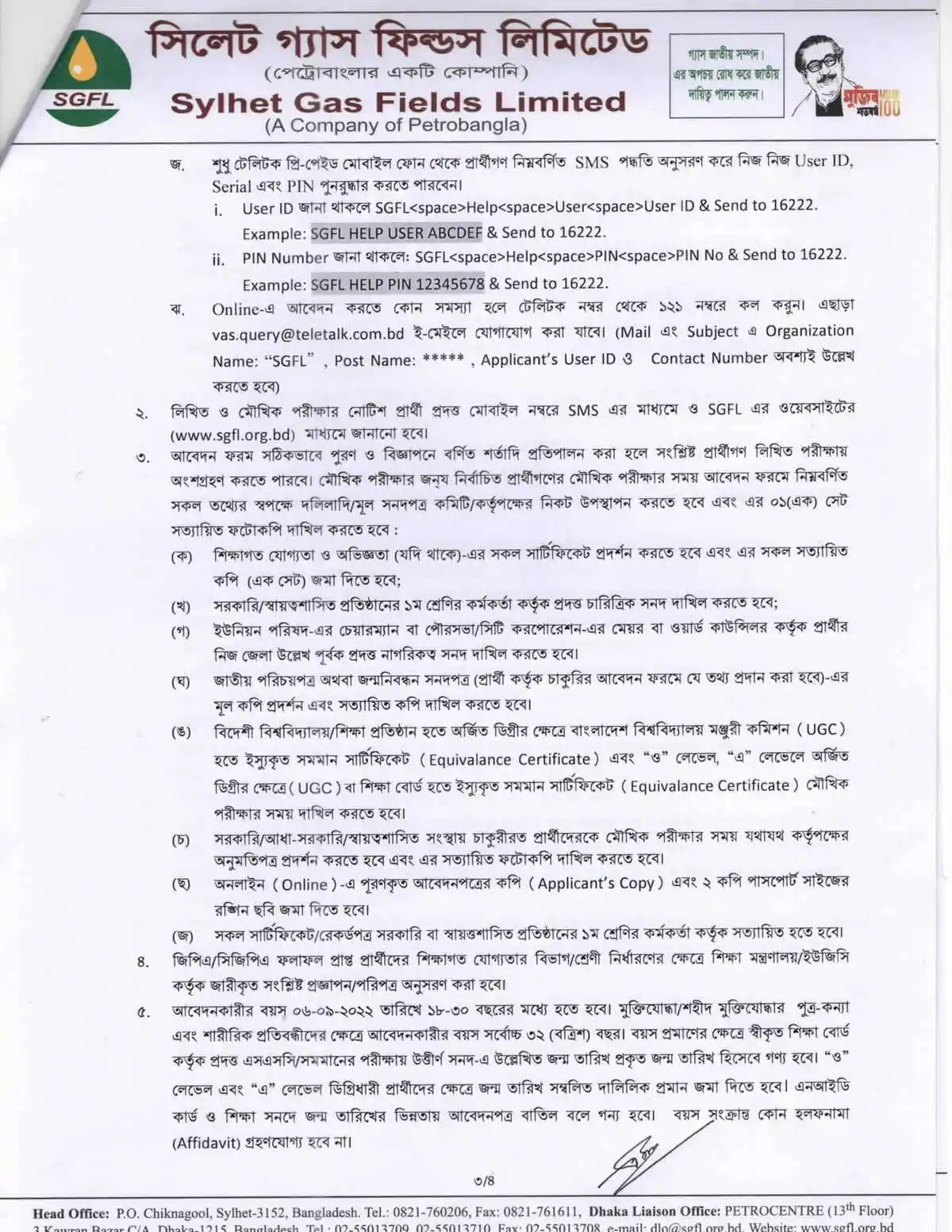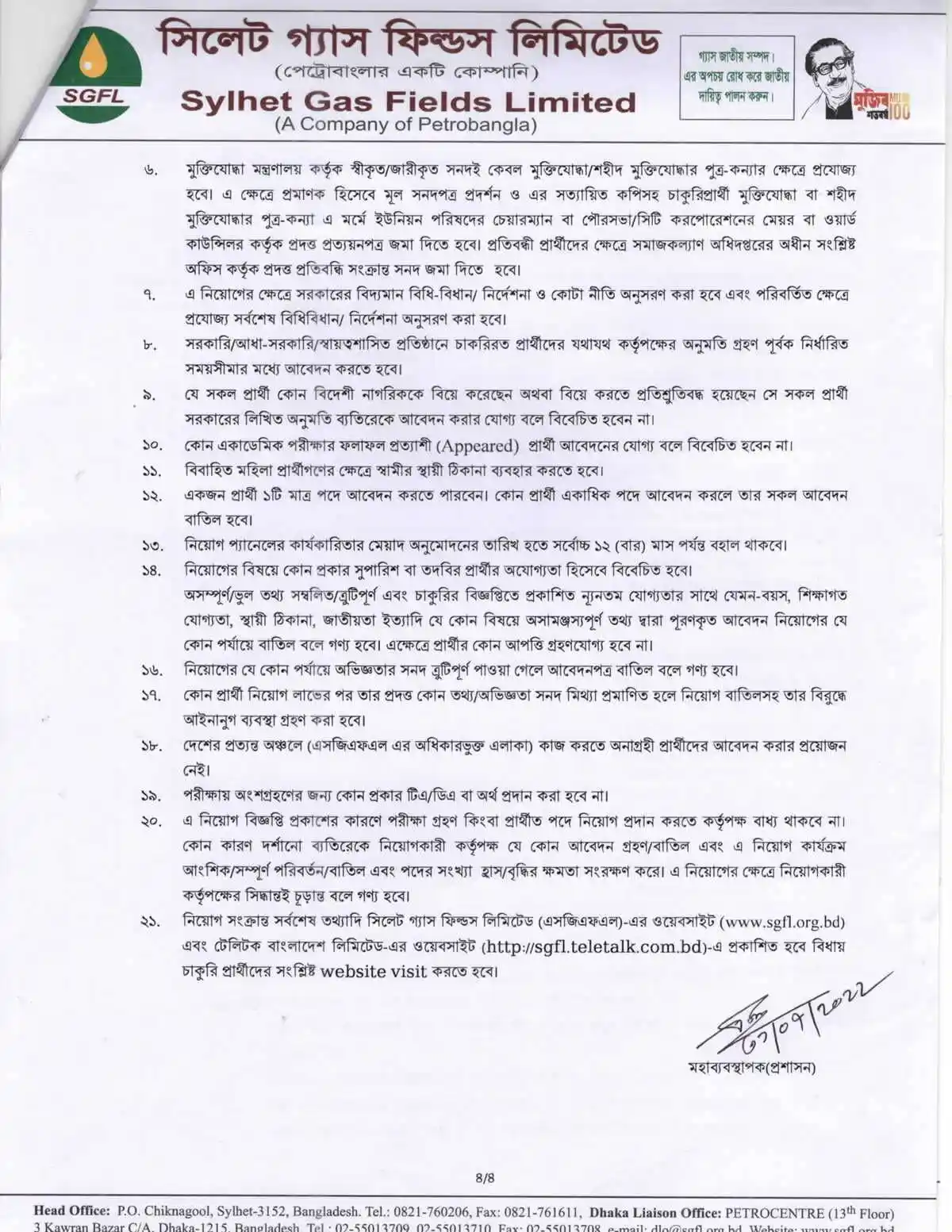 ■ Application Deadline: 6 September 2022
Bangladesh Oil, Gas & Mineral Corporation Job Circular 2022
We think the Petrobangla Job Circular 2022 is one of the best job opportunities for all job searching people, especially those who are searching for the new government job circular in Bangladesh.
We have given the Petrobangla job circular application process with the applying link. You can see the instructions below which helps to know how to apply the Govt Job Circular.
Anyway, HSC pass, MBA pass, Engineer, and Graduate pass students are able to apply to the পেট্রোবাংলা জব circular 2022.  No Doubt, the job news is the best government job news BD for anyone.
However, If you think you are eligible for the govt job circular 2022, to Submit your job application by following the application procedure or Job Application Form.
Petrobangla Job Circular 2022 Application Form
After checking the Petrobangla Job Circular 2022, you need the job circular Application Form for applying. However, to get the job application form to go the official website at http://www.petrobangla.org.bd/
If you do not get the Application Form, No tension, we have also attached the Bangladesh Oil, Gas & Mineral Corporation Job Circular application form in the section below. Just have a look and download it.
Anyway, if you have any problems with the Petrobangla Job Circular  Submission Form, please let me know.
Recommended: Fire Service and Civil Defense Job Circular 2022
Petrobangla Job Circular In Bangaldesh
In current Bangladesh, any government job is a very dependable profession for the people. However, If you want all government jobs in Bangladesh 2022 to visit our website regularly, that will get all category recent jobs circular news that you have found out online. Our main aim to become the best jobs circular website in Bangladesh. We realize, there are lots of people who are unemployed and searching for a better job. So these governments a job circular 2022 is a great career opportunity for job seekers individually who are interested build their career in the government sector. Keep connected with us as well as like our Facebook Page and Join with Facebook Group. Thanks for stay with us.
সকল ধরণের চাকুরীর খবর পেতে যোগ দিন….